FPS Weapons Pack now available on Steam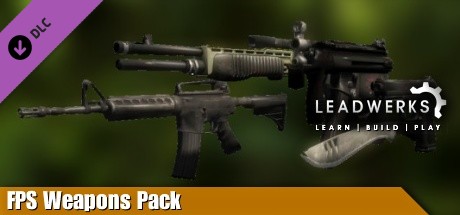 The Leadwerks FPS Weapons Pack is now available on Steam as a DLC. The FPS Weapons Pack provides a small arsenal of game-ready weapons, with no coding required. Drag these objects into your map for the player to pick up and use. Pulverize your enemies with a machete, .22 pistol, combat shotgun, MP5 submachine gun and an M4 carbine. Each weapon includes sounds, effects, animations, and scripted behavior that make it ready-to-use in your Leadwerks games.
The pack can be purchased with a 15% discount during the launch period.